SuiteApps and customisation
SuiteApps are extensions of NetSuite on the NetSuite platform which integrate seamlessly into the standard application. SuiteApps are 'Built For NetSuite', which means that NetSuite guarantees its operation, even after the NetSuite half-yearly upgrades.
050 IT is NetSuite's SDN Partner and has extensive knowledge and experience in expanding standard NetSuite by building workflows in SuiteFlow, SuiteBuilder adjustments to screens, SuitScript extensions and SuiteTalk integration adjustments.

We would like to discuss with you the possibilities that Netsuite partners have already developed or translate your wishes into their own apps on the Netsuite platform.
Please contact us.
Below is a short (Dutch)demo of the SRM application that we have built in NetSuite: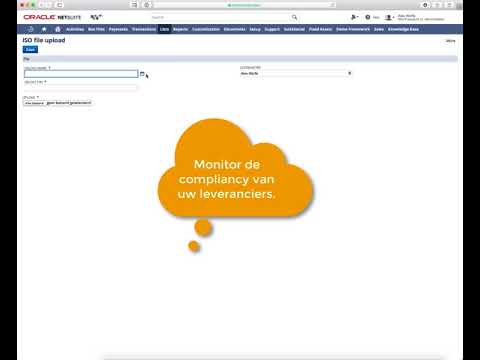 Customisation
Do you have a need that does not belong to the extensive standard options that Netsuite Software offers you? We are happy to hear your needs and think along with you. Our technical consultants are happy to share their insight and expertise to create a (customized) solution that optimally supports your process on the NetSuite platform.
Please contact us.
Onze bundles